The portfolio for the public sector takes advantage of Securikett's broad range of proprietary technologies. As a result of our continuous and innovative research and development programs, many of our products and services outperform older and more traditional solutions in the market.
Excise tax stamps
Car inspection and highway fee stickers
Transparent seals for medicinal packaging
For further information click the "info" sign on the wall.
Jean Hazim
Sales Manager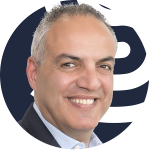 We are ready for any challenge – talk to us