What makes Securikett labels so special?
Whenever possible, combining all features into a void-label with sealing functions provides for the strongest overall protection and attention. Even holograms and printed UIDs become part of specific color shifting patterns in customized multifunctional labels.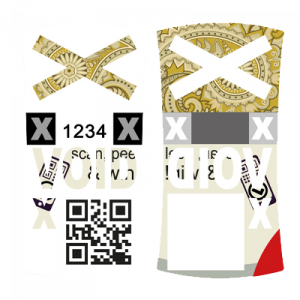 And beyond, Securikett can integrate a family of chosen features into many other packaging components, such as hang tags, product labels, mulitlayer labels, filmic materials and shrink sleeves.
This enables our customers to secure different types of their packaging, all from one source.
Visit the rooms UID, IoT and Track&Trace to learn more about the IT aspects of product protection.
Find more information on the info button on the info desk.